Chickfly Products
Chickfly created a fashionable & functional pant design that works for women, no zipper, no fastener.  Chickfly pants were created to solve the bathroom problem that women (and others) face every day. Our patented fly is held together by tension, creating a seamless, flattering, soft, and easy-to-use feature in the most comfortable and stylish basic black pants that every woman needs.
Chickfly pants are made out of sustainably sourced fabrics like Bamboo, Merino Wool, Eucalyptus & Beach Tree Tencel, and Recycled Nylon, with just enough elastane for stretch and recovery. Our eco-tech fabrics are perfect for all activities, from lounging on the couch to hiking, traveling, and adventure, yet fashionable enough to wear out.
We believe in slow fashion, maintaining an approach to fashion that considers the processes, people, and resources required to make clothing with better quality and value.

---
You're viewing 1-8 of 8 products
By Mori Natura - Chickfly Staff AuthorAt the end of the summer here in Northern California, we're following  the adventures of two inspiring women ...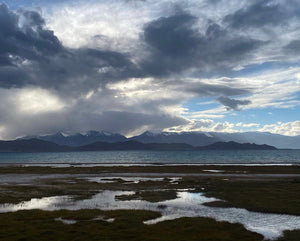 Save & Reuse How to Up-cycle Chickfly Bamboo Pants & Leggings + Founder's Inspiration Founder's Inspiration to Create & Make — Up-cycl...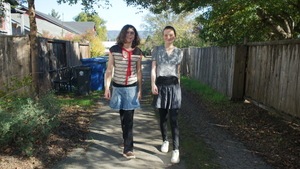 Celebrating Independence Day with Shona, one of my High School besties, in Point Arena! I'm going to tell you a little story about us! We met on ...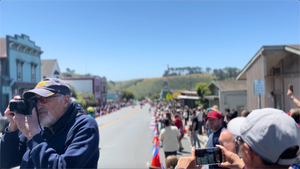 I received my 2XL Chickfly pants, and I'm super excited about them! They fit perfectly, are super comfy, and now I wish I had ordered 2 more pairs!
Gail
Love the comfort and fit and the fact that I can wear these high or low ... plus there are 4 pockets. I wear these everyday they are my favorite leggings!
Katrina