Black Bamboo Underwear
Chickfly
Chickfly pull-aside panties work great with Chickfly pants as well as with skirts for when you need to quickly 'go' discreetly while out and about. They are a  classic black bikini and can be worn with anything. They are comfortable, incredibly soft, naturally antimicrobial and odor resistant. Made with sustainable Bamboo and cut from the same anti-microbial and wicking fabric as our Chickfly pants.  Our pull-aside panty is made out of fabric remnants from our Chickfly pants, part of our effort to re-use and prevent waste.

Black Bamboo
Organic Dyes
Naturally Antimicrobial & Resists Odor
Eco-conscious & Sustainable
Wicking
Super Soft
Comfortable
1 panty per order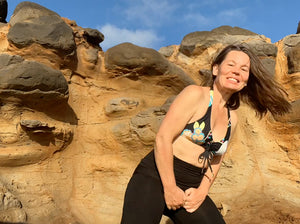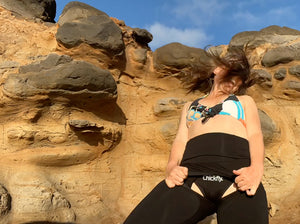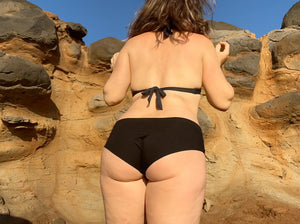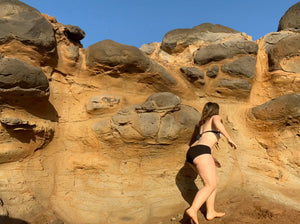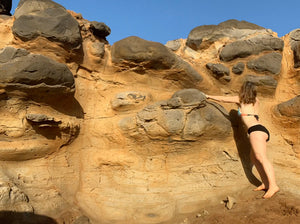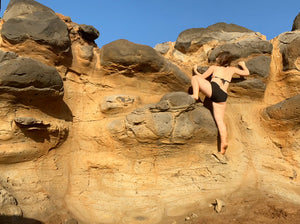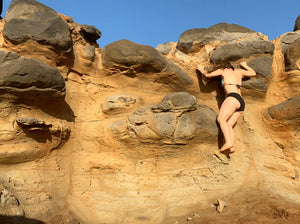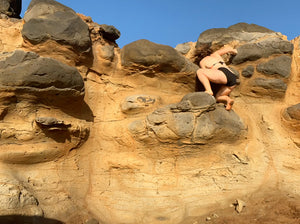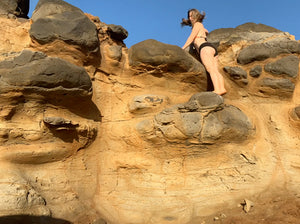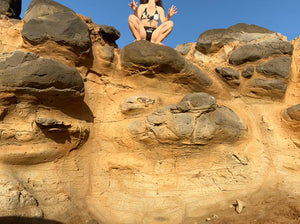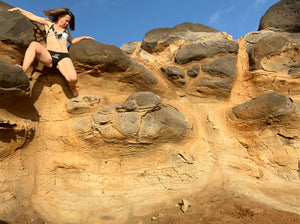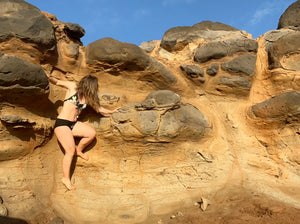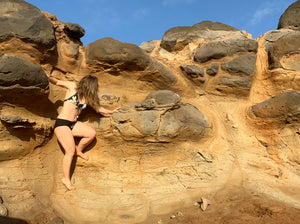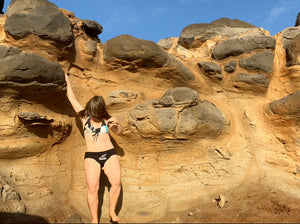 I received my 2XL Chickfly pants, and I'm super excited about them! They fit perfectly, are super comfy, and now I wish I had ordered 2 more pairs!
Gail
Love the comfort and fit and the fact that I can wear these high or low ... plus there are 4 pockets. I wear these everyday they are my favorite leggings!
Katrina
          Recently, Chickfly sponsored two women for the Great Silk Run! Jennie Hughes and Sophie Peters are both teachers who run and also work fo...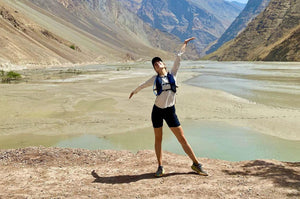 By: Cody "Wikipedia" Beam (They/Them) I bought my first pair of Chickfly leggings in February of 2022 and I never looked back. I grew up hiking. A...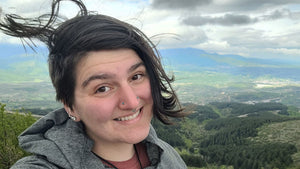 By Mori Natura - Chickfly Staff AuthorAt the end of the summer here in Northern California, we're following  the adventures of two inspiring women ...