Merino Wool & Eucalyptus Leggings
Chickfly
Chickfly Merino Wool & Eucalyptus Tencel Leggings employ Chickfly technology, giving you another way to open your pants. They are soft, strong, and stretchy. The fabric has a cozy, sweatshirt material on the inside, and a durable knit weave on the outside for all your outdoor adventures which give you breathable thermal regulation. Available in many sizes for every body. Sizes XS-2XL.
Benefits:
Patented pull-apart fly technology

Naturally temperature regulated for peak performance and comfort

Anti-microbial, wrinkle-resistant, breathable, wicking

Two thigh-pockets and two secret-waistband-pockets

Saves water and energy, sustainably sourced

Nice on your hoohaw, go figure
Features:
Made out of Merino Wool and Tencel (from Eucalyptus trees)

Medium-high waistband ( up to ribcage ) can be folded up-high or down-low
( to hips)
Durable Knit weave on outside, soft cozy sweatshirt on inside

Short-shorts fly style opening, no added elastic, looser fit, surged edge

Thermo-regulating with breathable thermal wool and cooling Tencel
Wrinkle and Pilling resistant, easy care
These Merino Eucalyptus Leggings contain 43% merino wool, 44% Tencel 6% elastane, and 7% nylon sweatshirt material, the perfect mix for peak performance and comfort. The soft Tencel fibers are sustainably made from the Eucalyptus tree, soft as silk and as cool as linen, complimenting the merino wool's natural temperature regulation and technical performance.

Our patented fly is held together by tension, creating a seamless, flattering, soft, and easy-to-use feature in the most comfortable and stylish stonewall grey durable legging. This fly differs from that in our original leggings in that it is long like a short-shorts and the finished seam is surged without added elastic for a looser, casual fit.

The merino leggings offer a convenient style with the functionality that everyone needs. Great for yoga, hiking, biking, travel, camping, rock climbing, high-lining, gardening, and or any other outdoor activity. The merino leggings are stylish enough to wear out to lunch or for a drink with friends. You will want to wear them everywhere.

Their waistband is medium-high with two secret pockets and can be folded over for a low-rise waistband look too. They have two deep thigh pockets as well, great for keeping your phone. Designed with no actual zip fly but with a well-designed and comfortable pull apart fly that opens and closes quickly and easily. These leggings were handcrafted in Oakland California in a small batch. Made by women for women. Giving you the freedom to go anywhere with a fly that works for every body.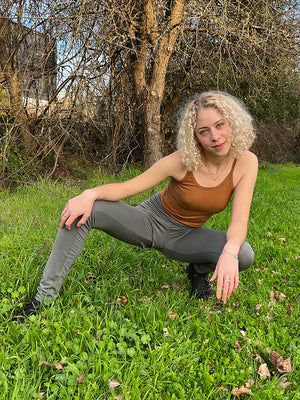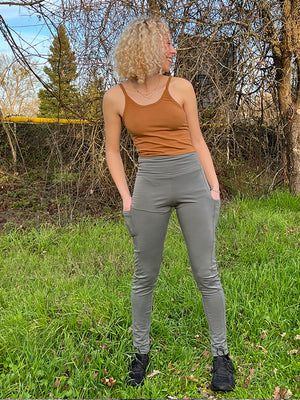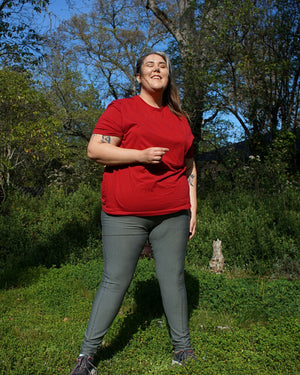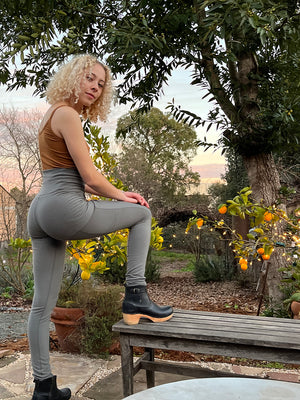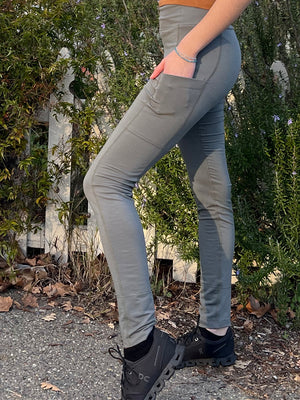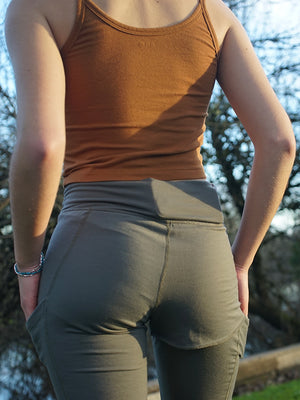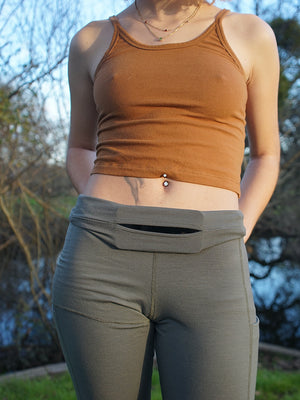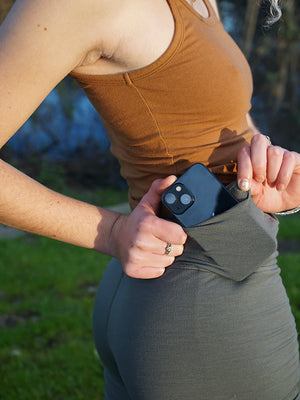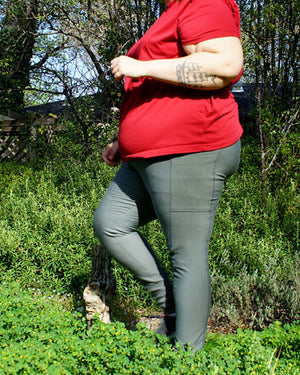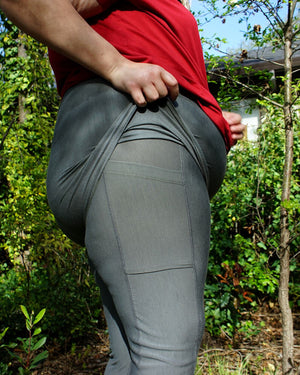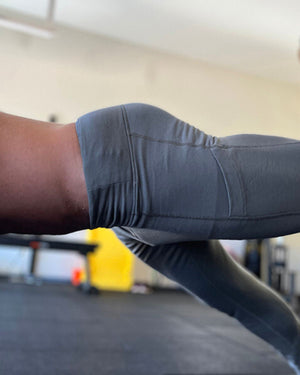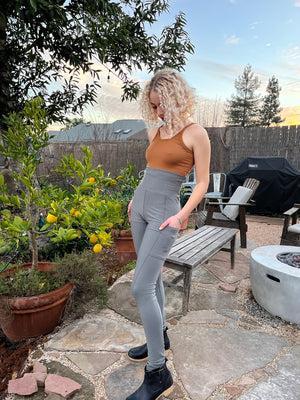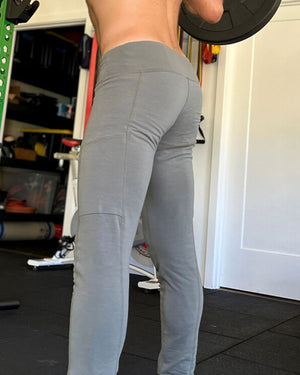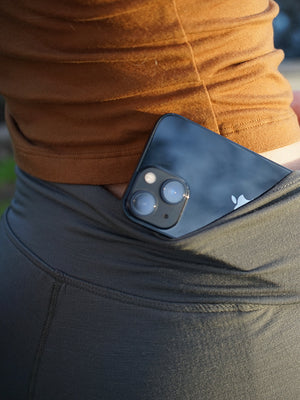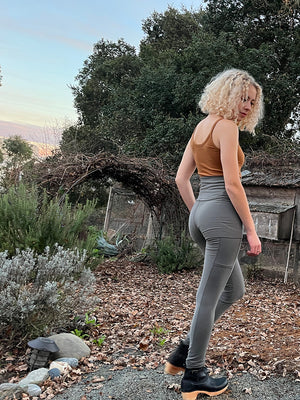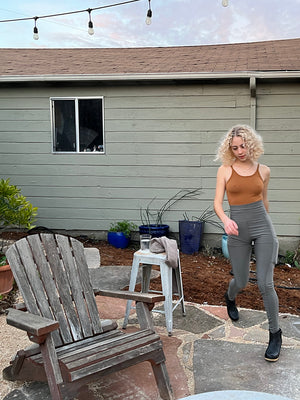 I received my 2XL Chickfly pants, and I'm super excited about them! They fit perfectly, are super comfy, and now I wish I had ordered 2 more pairs!
Gail
Love the comfort and fit and the fact that I can wear these high or low ... plus there are 4 pockets. I wear these everyday they are my favorite leggings!
Katrina
By Mori Natura - Chickfly Staff AuthorAt the end of the summer here in Northern California, we're following  the adventures of two inspiring women ...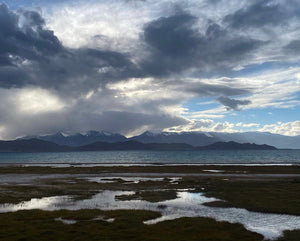 Save & Reuse How to Up-cycle Chickfly Bamboo Pants & Leggings + Founder's Inspiration Founder's Inspiration to Create & Make — Up-cycl...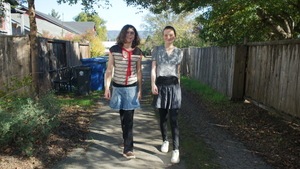 Celebrating Independence Day with Shona, one of my High School besties, in Point Arena! I'm going to tell you a little story about us! We met on ...