Chickfly Recycled Recreation (Rec Rec) Shorts are made of recycled nylon fabric, colored with organic dyes, and designed for sports and outdoor activities. They have our patented fly technology, held together by tension, creating a seamless, flattering, soft, and easy-to-use feature with a sporty stripe up the hip and along the fly on one side.

These stylish black shorts are great for water sports, running, hiking, and team activities. With a flare of revolutionary style, they are the first Chickfly garment to accentuate the fly! The stripe comes in three colors, white, teal, and black, so you have the choice of showing it off or being subtle with black on black.

The recycled nylon material is breathable, wicking, and colorfast. The shorts have a tight fit around the thigh and a slightly looser short-shorts fly style for a tight streamlined look and feel. The shorts are long like bike shorts and can be customized by folding them under or by cutting them short at the second seam 4" up from the bottom for a raw edge that won't unravel.


The Rec Rec Shorts have two deep thigh pockets that are great for carrying your phone, wallet, or banana. There are two 'kanga' pockets in the waistband so you can carry larger items or center the weight of an item on your body while being active.  The waistband is medium-high and foldable.

Chickfly Rec Rec Shorts provide ultimate utility and give you the freedom to go anywhere!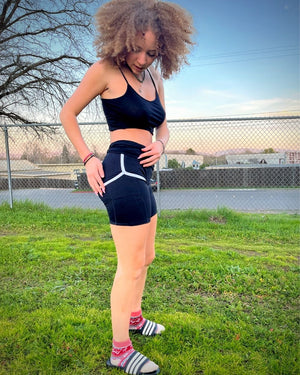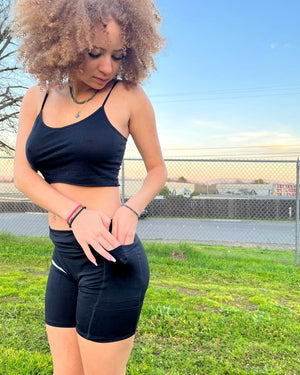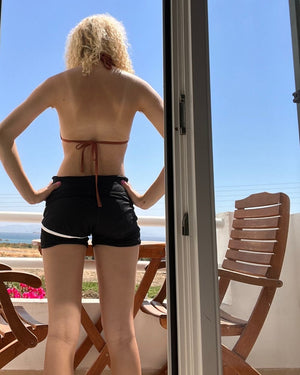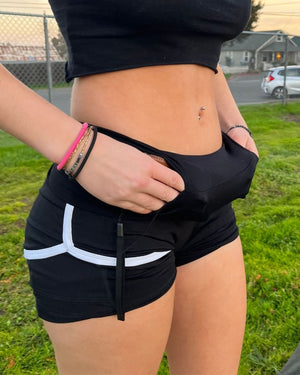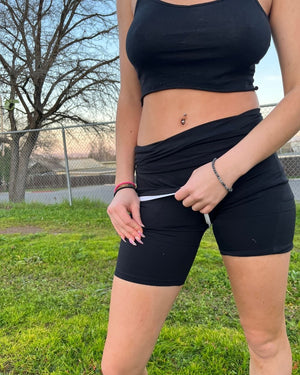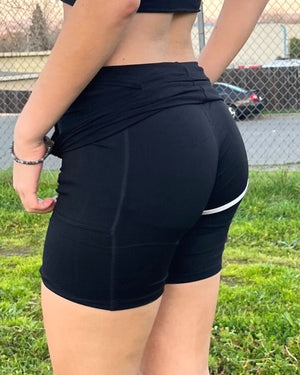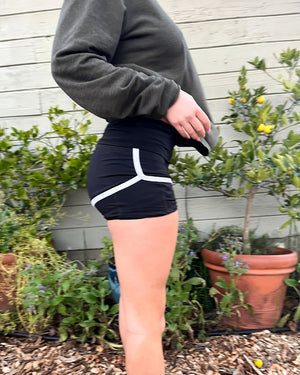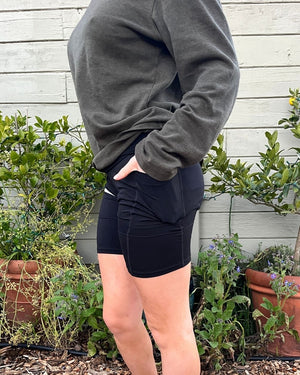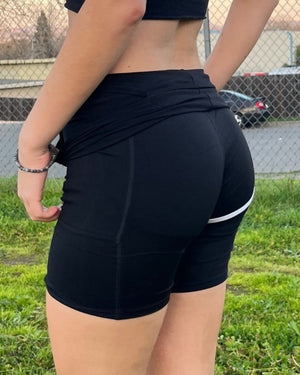 I received my 2XL Chickfly pants, and I'm super excited about them! They fit perfectly, are super comfy, and now I wish I had ordered 2 more pairs!
Gail
Love the comfort and fit and the fact that I can wear these high or low ... plus there are 4 pockets. I wear these everyday they are my favorite leggings!
Katrina
          Recently, Chickfly sponsored two women for the Great Silk Run! Jennie Hughes and Sophie Peters are both teachers who run and also work fo...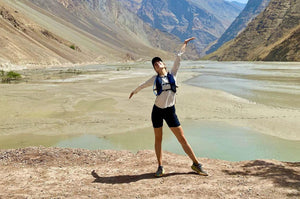 By: Cody "Wikipedia" Beam (They/Them) I bought my first pair of Chickfly leggings in February of 2022 and I never looked back. I grew up hiking. A...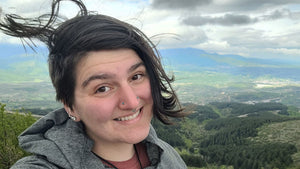 By Mori Natura - Chickfly Staff AuthorAt the end of the summer here in Northern California, we're following  the adventures of two inspiring women ...