The Butter Onesie — New!
Chickfly

A bodysuit you can go to the bathroom in!

This innovative, two-piece bamboo jumpsuit is composed of separate mirrored parts. Each is worn on half the body, overlapping to create the perfect onesie, with an opening just where you need it!

Our patented fly is held together by tension, creating a seamless, flattering, soft, and easy-to-use feature in the most comfortable and stylish jumpsuit. Our design solves the bathroom problem. No need to strip just to go potty! The Butter Onesie is like the little black dress that every womxn needs, not only for style but for convenience and functionality.

It has two long straps that can be worn in numerous ways; tied behind the neck, threaded through the bodice and tied in a bow, wrapped around the waist, crossed, or twisted. The bodice works great either bra-less or with a black bra chosen to match the style.

With Chickfly's Butter Onesie you can carry what you need in the ultra-functional pockets. A phone fits nicely in the outside pocket with a fold-over cover. You will find your secret pocket beneath the bodice; slip your hand in and hide your goodies inside!

The fly has a serged edge (like the merino leggings) with a slight wave that gives it a hint of a ruffle along the bum. It does not have added elastic like the original bamboo pants and leggings, and thus it is looser. This jumpsuit's pant legs are straight and fit perfectly over your favorite pair of fashionable boots or high heels.

Chickfly's Butter Onesie is made with soft, strong, stretchy, and sustainable bamboo fabric, colored with organic dyes. It contains 8% added spandex for stretch and shape retention. The bamboo fabric is breathable, wicking, colorfast, and odor resistant.

If you are tall, order a size or two up!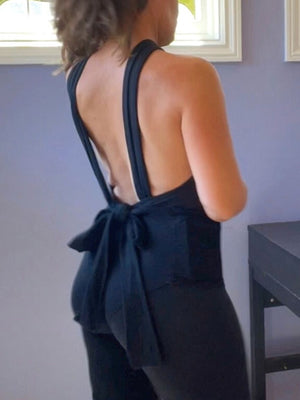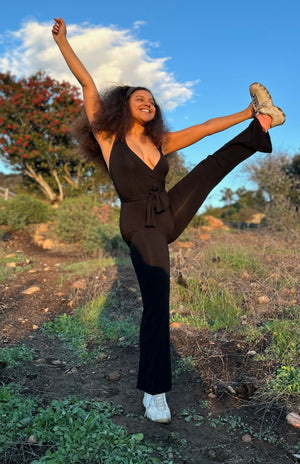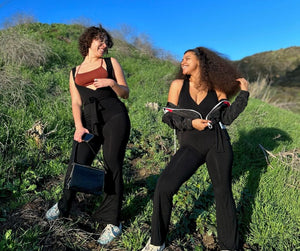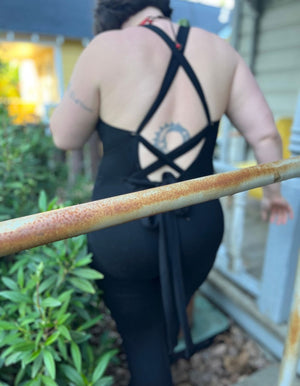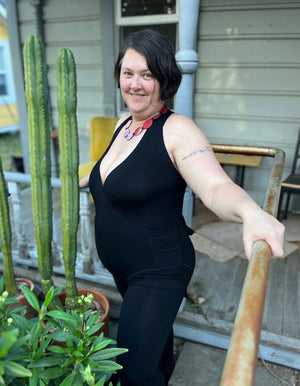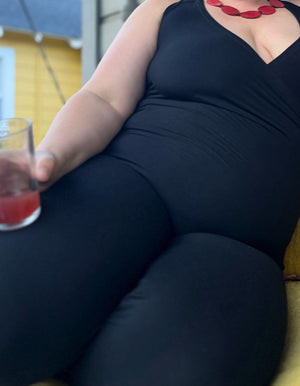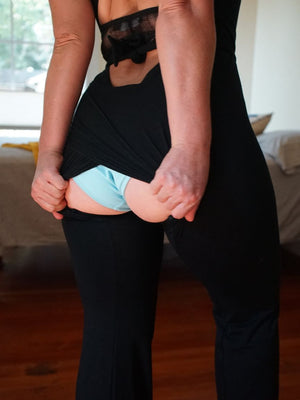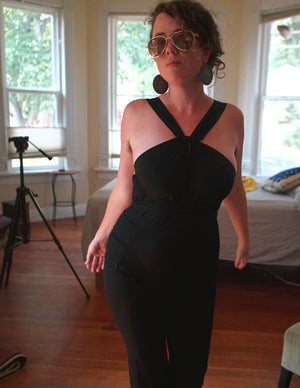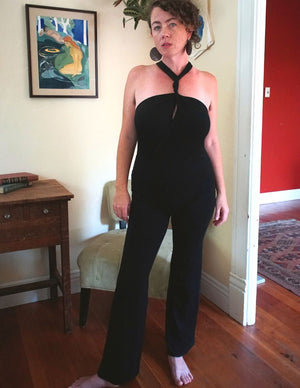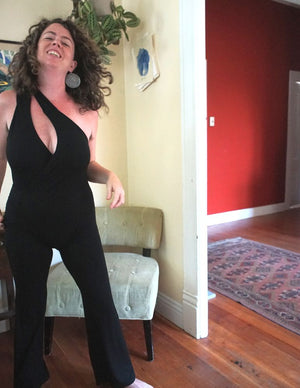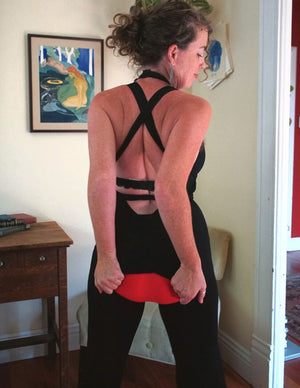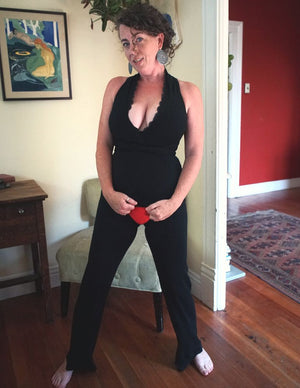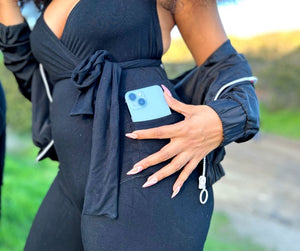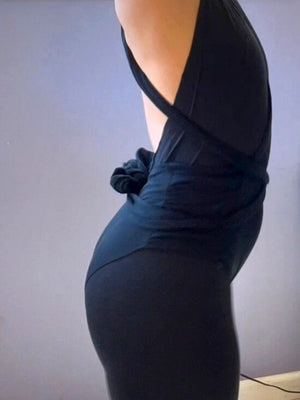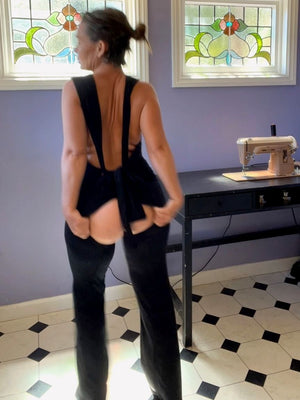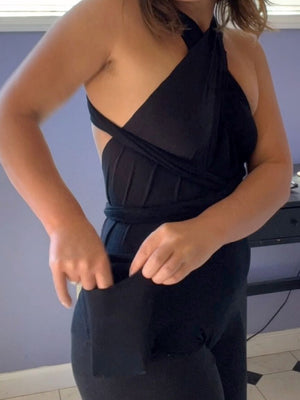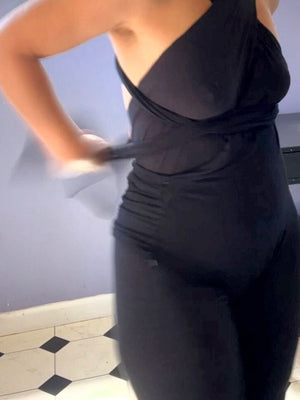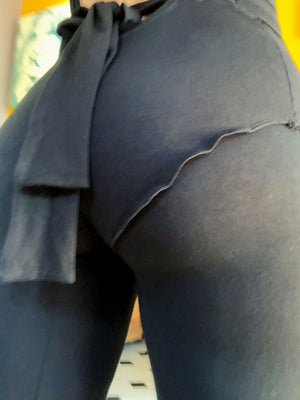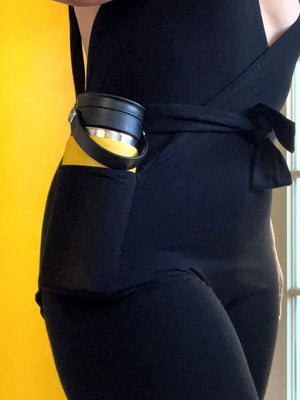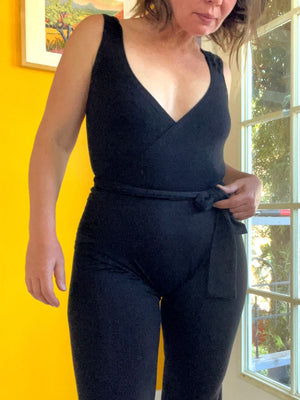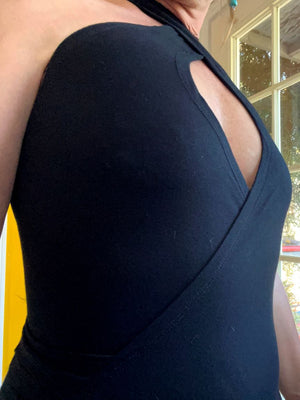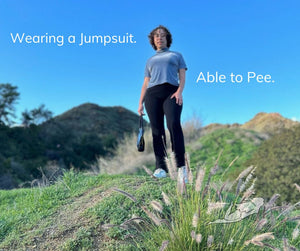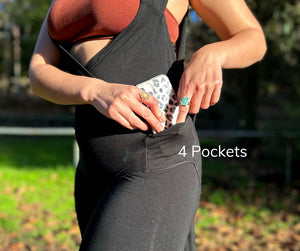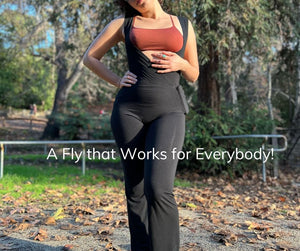 I received my 2XL Chickfly pants, and I'm super excited about them! They fit perfectly, are super comfy, and now I wish I had ordered 2 more pairs!
Gail
Love the comfort and fit and the fact that I can wear these high or low ... plus there are 4 pockets. I wear these everyday they are my favorite leggings!
Katrina
By Mori Natura - Chickfly Staff AuthorAt the end of the summer here in Northern California, we're following  the adventures of two inspiring women ...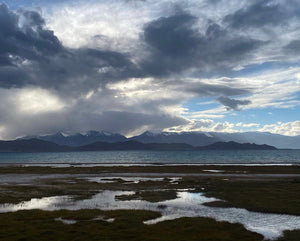 Save & Reuse How to Up-cycle Chickfly Bamboo Pants & Leggings + Founder's Inspiration Founder's Inspiration to Create & Make — Up-cycl...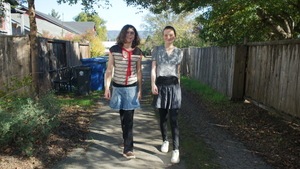 Celebrating Independence Day with Shona, one of my High School besties, in Point Arena! I'm going to tell you a little story about us! We met on ...